The Heights is the Saint Paul Port Authority's newest and biggest redevelopment project. Located at the corner of Larpenteur and McKnight, the former Hillcrest Golf Course offers significant opportunities for both housing and light industrial development. Site remediation should start in the Summer of 2023.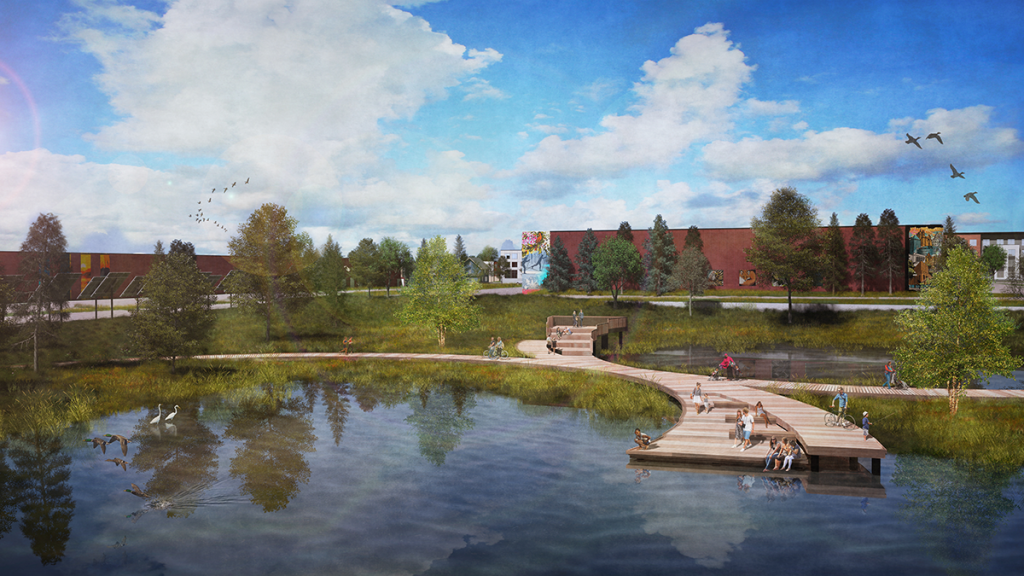 Why The Heights?
Opportunity. The Heights offers a unique urban infill opportunity on Saint Paul's Greater East Side. The approved Master Plan calls for both housing and light industrial redevelopment with a minimum of 1,000 jobs and 1,000 housing units.
Social Equity. At The Heights, social impact will be in balance with the economic benefits of redevelopment. Successful proposals will be responsive to the rich cultural diversity of the neighborhood.
Sustainability. If we're successful in meeting our sustainability goals, The Heights could be one of the first Net Zero communities in the country with a Platinum LEED for Communities certification. As a true partner on the road to Net Zero, the Saint Paul Port Authority is willing to work with buyers on innovative strategies to fund sustainability upgrades and installations.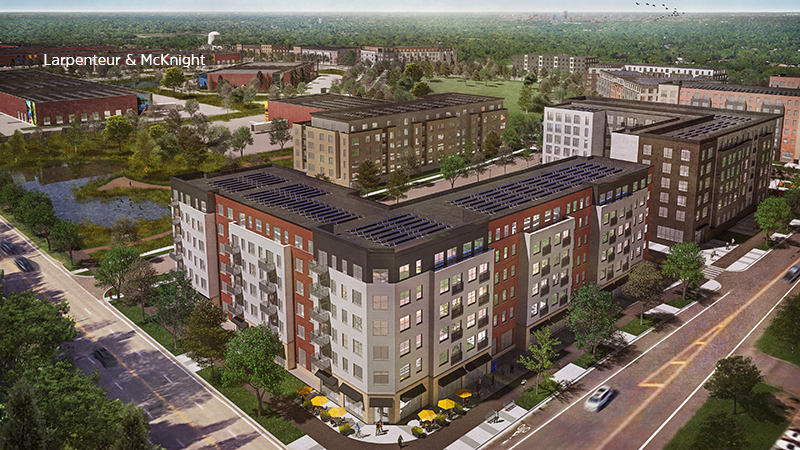 Housing
Sherman Associates has been selected as the lead housing developer. They will work in partnership with Twin Cities Habitat for Humanity and JO Companies to bring 1,000 housing units to the site. Read more.