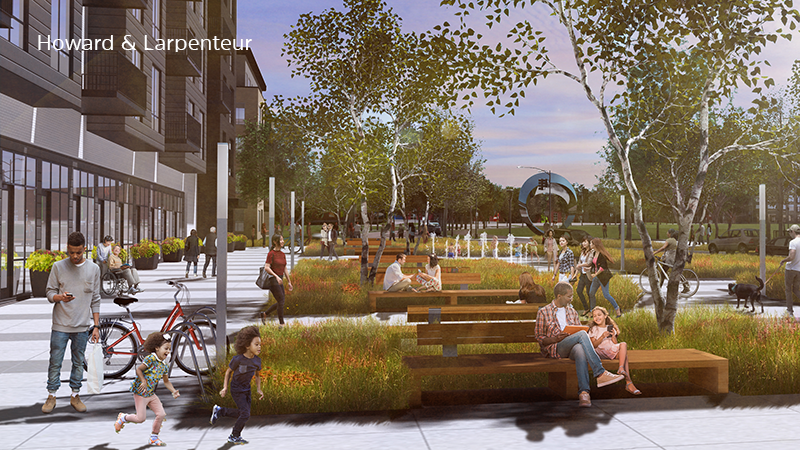 Residential Zoning
At The Heights, 25 acres are zoned for T1 and T3 housing. This represents a significant opportunity for a master developer to acquire and build 1,000 new housing units on Saint Paul's Greater East Side.
INVESTMENT HIGHLIGHTS
12 acres dedicated to lower density residential
13 acres dedicated for high density residential
Strong focus on affordable housing partnerships
DEVELOPMENT PRIORITIES
Mix of market rate, affordable, and deeply affordable housing options
Ownership and rental opportunities
Concepts for large families (4+ bedrooms)
Significant sustainability investments to include energy efficient buildings, solar installations, EV car charging stations, etc.
Culturally diverse development teams
FUTURE AMENITIES
Trails
5 acre park
Wetlands
Stormwater features
Neighborhood node
Building and Site Requirements for Multi-family Parcels
Sustainability. The goal is to maximize rooftop solar and aspire to develop net zero buildings.
District Stormwater. We anticipate buildings being connected to a district stormwater system.
Public Art. Public art will be adjacent to public rights of way.
EV Charging Stations. As electric car usage increases, it's important to prepare for the future with a sufficient number of electric car charging stations. EV infrastructure and charging stations will be prioritized.
Master Plan and Community Priorities
Rental Housing Mix. There is a need for both affordable and market-rate rentals. These should include options for families and seniors.
Missing Middle. Affordable and market-rate housing options that fit between single-family homes and large apartment buildings are needed. These could include twin homes, townhomes, row homes, and options for larger families.
T3 Residential. There should be a minimum of (4) unit types per building. Finish levels should be the same for market-rate and affordable options. Multi-generational and live/work housing options are encouraged.
T1 Residential. There should be a minimum of (15) units per acre, including (2) missing middle options per block and a variety of facade treatments.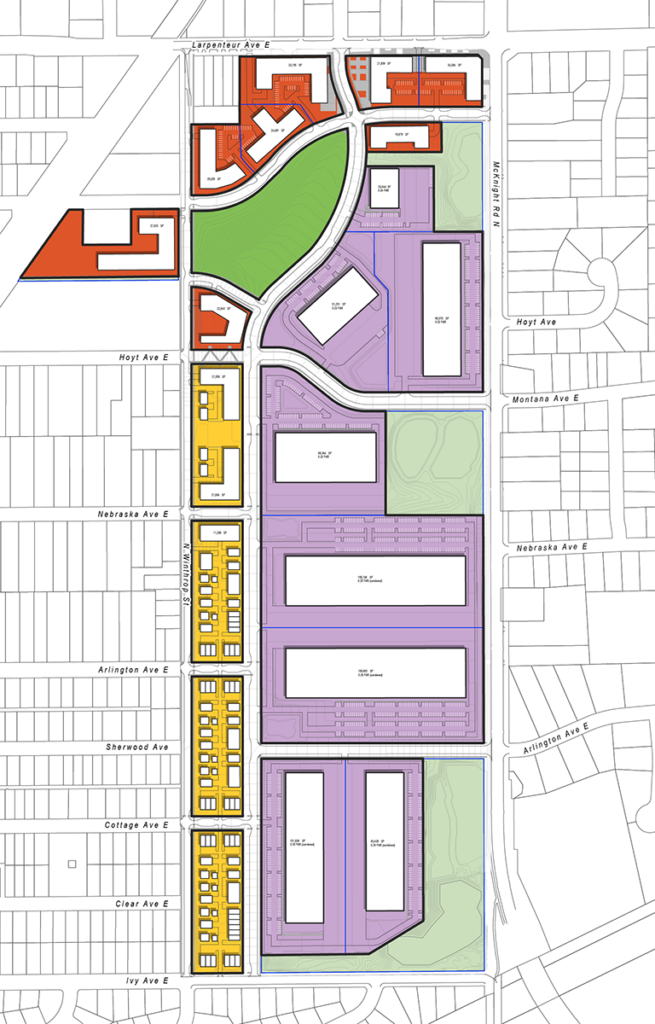 If you're interested in being a master housing developer at The Heights, please complete the questions below. This information will help us determine how best to assist you.
Multi-family Housing Information